Dolce & Gabbana The One for Men Woda toaletowa 150 ml
The One for Men marki Dolce & Gabbana to połączenie klasyki i współczesności. Pikantny, orientalny zapach przeplata się z akordem świeżych owoców w harmonii nut tytoniowych i wyrafinowanych przypraw.
Kompozycja Dolce & Gabbana The One for Men została stworzona z myślą o eleganckich i szarmanckich mężczyznach. Bukiet zapachowy otwierają nuty grejpfruta w połączeniu z aromatem bazylii i kolendry. Ostre, lecz zarazem ciepłe akordy kardamonu i imbiru stymulują zmysły, uwodzą i intrygują. Głębi kompozycji dodają liście tytoniu, ambry i drewna cedrowego.
    
Dolce & Gabbana The One for Men zostały wydane w 2008 roku, od tamtej pory cieszą się bardzo dużą popularnością. Twórcą kompozycji zapachowej jest wybitny francuski perfumiarz Olivier Polge. Tworząc ten zapach, kreator mody Stefano Gabbana powiedział: Poświęcamy The One for Men Dolce & Gabbana mężczyźnie, który jest nowoczesny, zmysłowy, kosmopolityczny, uważnie dba o siebie i swoje ciało. Mężczyzna ten jest obdarzony wrodzoną charyzmą, pewnością siebie i bez strachu wyraża swoją osobowość poprzez perfumy, które nosi.
Eleganckie i zmysłowe The One for Men, zamknięte zostały w szklanej butelce o geometrycznych liniach z brązową, metalową nakrętką, w klasycznym, lecz wyrafinowanym stylu. Flakon, zaprojektowany przez Lutz Herrmann, symbolizuje współczesny luksus Dolce & Gabbana. Proporcje flakonu przypominają szyty na miarę garnitur przez Dom Mody Dolce & Gabbana.
Modelem kampanii reklamowej jest aktor Matthew McConaughey, znany z filmów, m.in. Czas zabijania, Witaj w klubie, Wilk z Wall Street.
Perfumy rekomendowane dla eleganckich mężczyzn, raczej na chłodniejsze dni, a także na każdy wieczór.
Nuty zapachowe:
nuta głowy – bazylia, grejpfrut, kolendra,
nuta serca – imbir, kardamon, kwiat pomarańczy,
nuta bazy – ambra, cedr i liść tytoniu.
Year Introduced:

2008

Design House:

Dolce & Gabbana

Line:

The One for Men

Category:

Men's Perfume

Concentration:

Eau de Toilette

Quantity:

150 ml/5.0 oz

Fragrance gender:

for Men

Perfumer:

Olivier Polge

Flacon Designer:

Lutz Herrmann

Scent classification:

Woody Spicy

Top notes:

basil, grapefruit, coriander,

Heart notes:

cardamom, ginger, orange blossom,

Base notes:

amber, cedar and tobacco.

Recommended use:

Day, Evening

Seasons:

Spring, Autumn, Winter

Country of origin:

France

EAN:

3423473021216

Packing:

new in a designer box, original
Write a review
Mega zapach. Używam go od kilku lat. Na kobietach robi duże wrażenie. Jak na razie nie znalazłem podobnego, czy też lepszego zapachu, na który mógłbym go zamienić.
Ocena 5.00
Customers who bought this product also purchased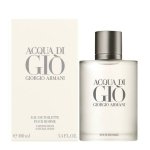 287,00 PLN
You save 19.00 PLN