Lancome Tresor Woda perfumowana 100 ml - Tester
Lancome Trésor definiuje uczucie wiecznej miłości do cennych chwil życia, które z czasem przemijają. Dla Lancome Trésor prawdziwa miłość jest skarbem i takie są perfumy - pełne miłości, romantyzmu i elegancji, skrywające w sobie prawdziwe piękno dojrzałej kobiety.
Promienne i radosne, a przy tym delikatne i powabne Lancome Trésor Eau de parfum to jedne z najsłynniejszych perfum Domu Mody Lancome.       
Perfumy zostały wydane w 1990 roku i od tamtej pory cieszą się niesłabnącą popularnością dzięki genialnie wykreowanej kompozycji, której zasługa należy do utalentowanej perfumiarz Sophii Grojsman. Perfumy Lancome Trésor niosą ze sobą esencję nowoczesnej kobiecości, w subtelny i stonowany sposób potrafią dostosować się do każdej sytuacji poprzez ponadczasowy, kuszący i zmysłowy bukiet zapachowy.
Dostojna róża, symbol kobiecości i miłości, otwiera przepiękną orientalno – kwiatową kompozycję zapachową. Elegancja płatków róży otoczona kwiatami moreli i bzu płynnie przechodzi obok słodkich nut brzoskwini. Powabnie łączy z delikatną wonią białych pąków jaśminu oraz majowej konwalii taktownie przypominając o tym co najważniejsze. Pudrowe piżmo w harmonii z drzewem sandałowym i wanilią dodają ciepłych akcentów, podkreślają radosny i zmysłowy bukiet emanujący blaskiem prawdziwej miłości.
Zapach rekomendowany na chłodne dni. Perfumy o bardzo długiej projekcji, przez wiele godzin przypominają o swojej obecności i skarbie, jaki skrywają w sobie.
Nuty zapachowe:
nuta głowy – ananas, bergamotka, bez, brzoskwinia, kwiat moreli, róża,
nuta serca – heliotrop, irys, jaśmin, konwalia,
nuta bazy – ambra, drzewo sandałowe, piżmo i wanilia.
Year Introduced:

1990

Design House:

Lancôme

Line:

Trésor

Category:

Women's Perfume

Concentration:

Eau de Parfum

Quantity:

100 ml/3.4 oz

Fragrance gender:

for Women

Perfumer:

Sophia Grojsman

Flacon Designer:

Charles Boussiquet

Scent classification:

Oriental Floral

Top notes:

apricot blossom, bergamot, lilac, peach blossom, pineapple, rose leaf,

Heart notes:

heliotrope, iris, jasmine, lily of the valley,

Base notes:

amber, musk, sandalwood and vanilla.

Recommended use:

Day, Evening

Seasons:

Autumn, Winter

Country of origin:

France

EAN:

3147758818185

Packing:

tester, product packaged in a white box, no foil

Additional information:

Tester means that the perfume was manufactured by the designer for promotional purposes only.
Customers who bought this product also purchased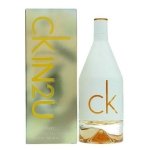 114,00 PLN
You save 9.00 PLN
141,00 PLN
You save 11.00 PLN