Thierry Mugler A*Men Woda toaletowa 100 ml - Tester
Pierwsze, męskie perfumy Thierry Mugler Angel Men Eau de Toilette zostały stworzone dla mężczyzny poszukującego nowych przygód, pewnego siebie i niepokonanego.
Innowacyjny męski zapach celebruje wewnętrzną siłę i determinację mężczyzny, dla którego nie ma rzeczy niemożliwych. A*Men przywołuje wizerunek bohatera mitycznego, ukazuje jego moc, witalność oraz wrażliwość. Elegancki, charyzmatyczny i odważny Thierry Mugler Angel Men to połączenie intensywnych orientalno - drzewnych aromatów z paczuli i wanilii oraz prażonej kawy Arabica, które nadają kompozycji jej nadzwyczajny charakter, którego nie sposób zapomnieć. Bukiet zapachowy jest pełen kontrastów i równowagi, łączy orientalne nuty drzewne oraz pikantne aromaty w sposób mistrzowski i niekonwencjonalny.
Thierry Mugler A*Men Eau de Toilette wprowadzone zostały na rynek w 1996 roku. Thierry Mugler A*Men mają w sobie moc ponadczasową, do dzisiaj są zapachem cenionym przez wielu mężczyzn i wygrywającym rankingi na najlepszy zapach męski. Mistrzowskie dzieło sztuki perfumeryjnej wykreował z najcenniejszych naturalnych składników Jacques Huclier.
Luksusowe i eleganckie męskie perfumy Thierry Mugler Angel Man zamknięte zostały w czarnym flakonie tworzącym aurę tajemniczości z gumową warstwą ochronną, zapobiegającą wyślizgnięciu się butelki z ręki. Przednia strona flakonu oznaczona jest pięcioramienną gwiazdą, uznanym i rozpoznawalnym eblematem marki Thierrego Muglera, symbolizującym szczęście i sukces, w kultowym kolorze niebieskim. Niebiański kolor to insygnia wolności i przestrzeni, przywołuje piękno wszechświata, urzeczywistnia marzenia.
Perfumy rekomendowane na chłodne dni roku.
Nuty zapachowe:
nuta głowy – bergamotka, kolendra, lawenda, mięta pieprzowa,
nuta serca – cedr, jaśmin, karmel, konwalia, miód, paczula,
nuta bazy – benzoes, drzewo sandałowe, fasolka Tonka, kawa, paczula, piżmo, wanilia i żywica bursztynowa.
Year Introduced:

1996

Design House:

Thierry Mugler

Line:

A*Men / Angel Men

Category:

Men's Perfume

Concentration:

Eau de Toilette

Quantity:

EDT 100 ml/3.4 oz

Fragrance gender:

for Men

Perfumer:

Jacques Huclier

Flacon Designer:

Thierry Mugler

Scent classification:

Oriental Woody

Top notes:

bergamot, coriander, lavender, peppermint,

Heart notes:

caramel, cedar, honey, jasmine, lily of the vallley, patchouli,

Base notes:

amber, benzoin, coffee, musk, sandalwood, Tonka bean and vanilla.

Recommended use:

Day, Evening

Seasons:

Autumn, Winter

Country of origin:

France

EAN:

3439600604535

Packing:

tester, product packaged in a white box, flacon refillable rubber spray

Additional information:

Tester means that the perfume was manufactured by the designer for promotional purposes only.
Customers who bought this product also purchased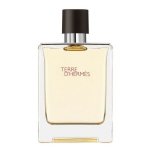 294,00 PLN
You save 18.00 PLN