Azzaro Chrome Woda toaletowa 100 ml - Tester
Energetyzujący, pełen spontaniczności i pasji, ponadczasowy Azzaro Chrome orzeźwia mocą schłodzonych cytrusów i świeżych ziół.
Azzaro Chrome to mistrzowskie arcydzieło sztuki perfumeryjnej, słynny męski zapach, który od momentu ukazania się na rynku w 1996 roku cieszy się niesłabnącą popularnością. Perfumy, które od ponad 20 lat zachwycają swoją elegancją, świeżością i lekkością. Azzaro Chrome to klasyk Domu Mody Azzaro symbolizujący energię, aktywność i wewnętrzną harmonię.   
    
Połączenie nut kwaśnej cytryny, gorzkiej pomarańczy i grejpfruta oraz słodkiej mandarynki, zmieszanej z ekstraktem bergamotki, zachwyca zmysły przynosząc ukojenie oraz uczucie powiewu świeżego powietrza i zimnej wody. Aromatyczne zioła, podkreślone pudrowym piżmem i drzewną bazą, dopełniają harmonijny układ komponentów tej cytrusowo - aromatycznej kompozycji zapachowej. Wzajemnie się uzupełniają, nadając bukietowi unikalnej i fascynującej treści, ale w sposób bardzo subtelny i umiarkowany.
Swoistej głębi i wytworności dodaje ostry, lekko gorzkawy i ziemny mech dębowy. To on podkreśla męską indywidualność i wyzwala najszlachetniejsze cechy mężczyzny.
Wyborna czystość i zdumiewająco lekka świeżość utkana z owoców, kwiatów i drewna ujawnia ducha przygody. Twórcą kompozycji zapachowej Azzaro Chrome jest Gerard Haury.
Azzaro Chrome Eau de Toilette to perfumy dla mężczyzn ceniących przyjaźń. Azzaro Chrome celebruje radość życia, autentyczne uczucia i silne momenty w relacjach męskich. Perfumy zainspirowane zostały bliskością między projektantem mody Lorisem Azzaro, a jego wnukiem. Dedykowane są dla wspólnych przeżyć, poczucia własnych wartości, rodzinnych więzi i uczuć przekazywanych z ojca na syna.      
Obrazujący w spotach reklamowych Azzaro Chrome Eau de Toilette wyjazd nad ocean i wspólne przebywanie ze sobą oddaje poczucie wolności oraz męskiej przyjaźni. Zaprasza do ucieczki w nieskazitelną i nieskończoną przestrzeń z w srebrzysto – niebieskim świecie. 
Lekkie, krystaliczne perfumy Azzaro Chrome rekomendowane są dla wszystkich pokoleń, dla mężczyzny w każdym wieku, na co dzień.
Nuty zapachowe:
nuta głowy – bergamotka, cytryna, grejpfrut, mandarynka, neroli, rozmaryn,
nuta serca – cyklamen, jaśmin, kolendra, mech dębowy,
nuta bazy – brazylijskie drzewo różane, cedr, drzewo sandałowe, fasolka Tonka, kardamon, mech dębowy i piżmo.
Year Introduced:

1996

Design House:

Azzaro

Line:

Chrome

Category:

Men's Perfume

Concentration:

Eau de Toilette

Quantity:

100 ml/3.4 oz

Fragrance gender:

for Men

Perfumer:

Gerard Haury

Flacon Designer:

Loris Azzaro

Scent classification:

Citrus Aromatic

Top notes:

bergamot, grapefruit, lemon, mandarin, neroli, rosemary,

Heart notes:

coriander, cyclamen, jasmine, oakmoss,

Base notes:

Brazilian rosewood, cedar, cardamom, musk, sandalwood and Tonka bean.

Recommended use:

Day

Seasons:

Spring, Summer, Autumn

Country of origin:

France

EAN:

3351500920327

Packing:

tester, product packaged in a white box, no foil

Additional information:

Tester means that the perfume was manufactured by the designer for promotional purposes only.
Customers who bought this product also purchased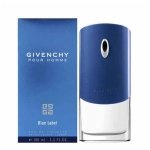 210,00 PLN
You save 12.00 PLN