Carolina Herrera 212 Men NYC Woda toaletowa 100 ml - Tester
Męskie i eleganckie, fantazyjne i świeże perfumy 212 Men NYC marki Carolina Herrera, zainspirowane przez Kreatorkę Mody uczuciem nocnego życia Nowego Jorku, rekomendowane są mężczyznom młodym, zmysłowym i kochającym szalone miejskie tempo.
Carolina Herrera 212 Men NYC zainicjowane zostały przez Design House of Carolina Herrera w 1999 roku. Twórcami kompozycji zapachowej są sławni perfumiarze Alberto Morillas, Rosendo Mateu i Ann Gottlieb.
Drzewno - kwiatowo - piżmowa kompozycja zapachowa rozpoczyna się nutami zielonych cytrusów, następnie subtelnie łączy się z aromatem wdzięcznych kwiatów i wyrafinowanych przypraw. Pełnej głębi kompozycji nadaje piżmo, drzewo sandałowe, imbir i aromatyczny zielony pieprz. Bukiet zapachowy niezwykle długo rozwija się na skórze, przez co doskonale utrzymuje się tworząc zmysłową i niezapomnianą aurę.
Perfumy Carolina Herrera 212 Men NYC zamknięte zostały w klasycznym, metalowym flakonie z magnetycznym zamknięciem i transparentnym napisem pozwalającym dostrzec w nim swoją zawartość. Cylindryczny kształt flakonu nawiązuje do projektu architektonicznego miasta, a nowa technologia przez dotykowe jego zamknięcie. Flakon zaprojektował Fabien Baron.
Nazwa perfum pochodzi od numeru kierunkowego pierwszych numerów telefonów na Manhattanie, zaczynających się od 212. W połowie lat 90-tych XX wieku numer telefonu rozpoczynający się od 212 symbolizował status firmy. Kolejny skrót liter NYC to skrócona nazwa New York City.
Kultowe perfumy Carolina Herrera 212 Men NYC stały się wzorem elegancji i nowoczesności dla mężczyzn na całym świecie. Perfumy, które w swojej prezencji i składzie przypominają dynamiczne życie Nowego Jorku , a tym samym podkreślają męski entuzjazm, aspiracje i elegancję.
Zapach rekomendowany na co dzień, do pracy w biurze, a także na spotkania popołudniowe.
Nuty zapachowe:
nuta głowy – bergamotka, grejpfrut, lawenda, nuty zielone, olejek petitgrain,
nuta serca – imbir, fiołek, gardenia, szałwia, zielony pieprz,
nuta bazy – drzewo gwajakowe, drzewo sandałowe, kadzidło, labdanum, piżmo i wetiweria.
Year Introduced:

1999

Design House:

Carolina Herrera

Line:

212 Men NYC

Category:

Men's Perfume

Concentration:

Eau de Toilette

Quantity:

100 ml/3.4 oz

Fragrance gender:

for Men

Perfumer:

Alberto Morillas, Rosendo Mateu, Ann Gottlieb

Flacon Designer:

Fabien Baron

Scent classification:

Woody Floral Musk

Top notes:

bergamot, grapefruit, green notes, lavender, petitgrain,

Heart notes:

gardenia, ginger, green pepper, sage, violet,

Base notes:

frankincense, guaiac wood, labdanum, musk, sandalwood and vetiver.

Recommended use:

Day, Evening

Seasons:

Spring, Summer, Autumn

Country of origin:

Spain

EAN:

8411061853177

Packing:

tester, product packaged in a box, no foil

Additional information:

Tester means that the perfume was manufactured by the designer for promotional purposes only.
Customers who bought this product also purchased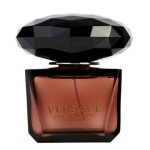 257,00 PLN
You save 17.00 PLN