Christian Dior Dune Woda toaletowa 100 ml - Tester
Perfumy damskie Dior Dune to zapach lata. Promienna, świeża i subtelna woda toaletowa Dior Dune przywołuje na myśl spacer po wydmach wzdłuż oceanu, gdzie w oddali woda styka się z niebem.
Bezkresna cisza, słońce, kropla wody, ciepły piasek, zapach wyrzuconego przez morze drewna, lekki powiew wiatru niosący zapach kwiatów to Dior Dune. Perfumy damskie, które uosabiają wolność i harmonię z naturą.
Woda toaletowa Dior Dune emanuje ciepłem, zachwyca, delikatnie otula każdą kobietę zmysłową wonią. Kompozycję zapachową otwierają soczyste owoce cytrusowe wzmocnione przez aldehydy wprowadzające powiew ciepłego wiatru. Delikatnie płatki kwiatów róży, lilii, jaśminu i ylang ylang wzajemnie się uzupełniają, finezyjnie wypełniają bukiet zapachowy. Balsamiczna ambra przynosi słoneczne ciepło, nuty drzewne woń wyschniętego w słońcu drewna z plaży. Ziemista paczula, piżmo i mech dębowy nadają zmysłowej głębi.
Szlachetne perfumy damskie Dior Dune zostały wydane w 1991 roku i do dzisiaj cieszą się nieprzemijającą popularnością. Kompozycję zapachową wykreował zespół perfumiarzy Jean-Louis Sieuzac, Nejla Barbi i Dominique Ropion.
Dior Dune zawsze wzbudzą pragnienie letnich wędrówek.
Nuty zapachowe:
nuta głowy – aldehydy, bergamotka, brazylijskie drzewo różane, mandarynka, piwonia,
nuta serca – jaśmin, lilia, pszonak, róża, ylang-ylang,
nuta bazy – ambra, benzoes, drzewo sandałowe, mech dębowy, paczula, piżmo i wanilia.
Year Introduced:

1991

Design House:

Christian Dior

Line:

Dune

Category:

Women's Perfume

Concentration:

Eau de Toilette

Quantity:

100 ml/3.4 oz

Fragrance gender:

for Women

Perfumer:

Jean-Louis Sieuzac, Nejla Barbi, Dominique Ropion

Flacon Designer:

Veronique Monod

Scent classification:

Oriental Floral

Top notes:

aldehydes, bergamot, Brazilian rosewood, mandarin, peony,

Heart notes:

jasmine, lily, rose, treacle-mustard, ylang-ylang,

Base notes:

ambergris, benzoin, oakmoss, musk, patchouli, sandalwood and vanilla.

Recommended use:

Day, Evening

Seasons:

Spring, Summer, Autumn

Country of origin:

France

EAN:

3348900118331

Packing:

tester, product packaged in a white box, no foil

Additional information:

Tester means that the perfume was manufactured by the designer for promotional purposes only.
Customers who bought this product also purchased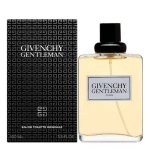 211,00 PLN
You save 14.00 PLN