Christian Dior J'adore Woda perfumowana 150 ml
Perfumy damskie Christian Dior J'adore to symfonia pełna urzekającej harmonii, romantyzmu, która z każdym dźwiękiem akordu coraz bardziej podkreśla piękno, wdzięk i zmysłowość każdej kobiety.
Luksusowa, fantazyjna woda perfumowana Dior J'adore zawiera w sobie szlachetne nuty najpiękniejszych kwiatów otoczonych aurą elegancji i subtelnego wdzięku. Poprzez unikalną kompozycję zapachową Christian Dior dał wyraz swojego uwielbieniu dla kobiecego piękna.
  
Piękne i wonne kwiaty ylang-ylang w otoczeniu majestatycznej róży damasceńskiej wypełniają bogatą kompozycję zapachową. Wyrafinowane płatki róży przenikają przez bukiet. Harmonijnie łączą się z jaśminem Sambac i Grandiflorum, symbolem kobiecej delikatności. W głębi kompozycji drzewo sandałowe dodaje słonecznego ciepła i zmysłowej świetlistości.          
Christian Dior J'adore to perfumy dla kobiet niezależnych, pełnych poczucia własnych wartości. Mających swoje zdania i indywidualne podeście do życia. Kochających elegancję i dyskrecję. Kwiatowe perfumy Dior J'adore Eau de Parfum  po raz pierwszy ukazały się na rynku w 1999 roku i od tamtej pory cieszą się niesłabnącą popularnością. Mistrzowskie dzieło sztuki perfumeryjnej wykreowała Calice Becker.
   
Legendarny flakon w kształcie amfory odbijającej refleksy świetlne i otoczony złotymi pierścieniami zaprojektował Hervé van der Straeten. Zatyczka w kształcie perły podkreśla elegancki profil flakonu perfum.
Niezmiennie ambasadorką reklamy Dior J'adore jest południowoafrykańska aktorka filmowa Charlize Theron, Ubrana w piękną, satynową suknię, w kolorze cesarskiego złota i otoczona aureolą świateł rozkoszuje się luksusem w stylu Domu Mody Dior.
Uwielbiane perfumy rekomendowane są na co dzień, na specjalne okazje.

Nuty zapachowe:
nuta głowy – ylang-ylang,
nuta serca – róża damasceńska,
nuta bazy – jaśmin Grandiflorum, jaśmin Sambac i drzewo sandałowe.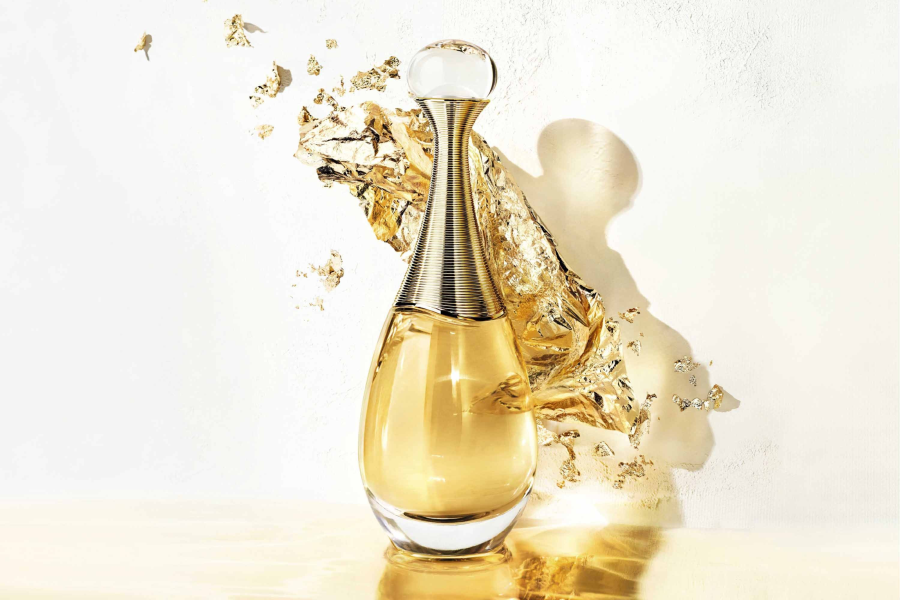 Year Introduced:

1999

Design House:

Christian Dior

Line:

J'adore

Category:

Women's Perfume

Concentration:

Eau de Parfum

Quantity:

150 ml/5.0 oz

Fragrance gender:

for Women

Perfumer:

Calice Becker

Flacon Designer:

Hervé van der Straeten

Scent classification:

Floral

Top notes:

ylang-ylang,

Heart notes:

Damascus rose,

Base notes:

jasmine Grandiflorum, jasmine Sambac and sandalwood.

Recommended use:

Day, Evening

Seasons:

Spring, Summer, Autumn

Country of origin:

France

EAN:

3348901237116

Packing:

new in a designer box, original