Hugo Boss Hugo Just Different Woda toaletowa 125 ml
Szarmancki Hugo Just Different zamknięty w stylowym flakonie w czarnym kolorze, intryguje tajemniczością i oferuje zaskakujące połączenie aromatycznych nut zapachowych.
Woda toaletowa Hugo Just Different to perfumy dla mężczyzn niezależnych, ceniących własny styl działania i zachowanie własnych poglądów. O których się mówi indywidualiści, bo posiadają zdolność postrzegania otaczającego świata w odmienny i wyróżniający sposób. Hugo Just Different to męskie perfumy obok których nie przejdziesz obojętnie.
Kompozycja zapachowa zaskakuje ciepłymi i chłodnymi nutami. Zmrożone liście aromatycznej mięty otwierają bukiet zapachowy. Głęboko docierają do zmysłów. Płatki frezji nasączone ziołową bazylią i kolendrą wypełniają bukiet zapachowy. Wyrazistej głębi nadaje paczula oraz rozgrzewająca molekuła cashmeran o zapachu drzewa, piżma i żywicznej sosny. Wytrawny aromat drzewny oddaje uczucie ciepła i indywidualnej zmysłowości.
Perfumy Hugo Boss Hugo Just Different miały swoja premierę w 2011 roku. Kompozycję zapachową wykreował duet utalentowanych perfumiarzy Carlos Benaïm i Sophie Labbé.
Zapach rekomendowany na co dzień, nie tylko do garnituru.
Nuty zapachowe:
nuta głowy – mrożona mięta,
nuta serca – bazylia, frezja, kolendra,
nuta bazy – cashmeran i paczula.
Year Introduced:

2011

Design House:

Hugo Boss

Line:

Hugo Just Different

Category:

Men's Perfume

Concentration:

Eau de Toilette

Quantity:

125 ml/4.2 oz

Fragrance gender:

for Men

Perfumer:

Carlos Benaïm, Sophie Labbé

Flacon Designer:

Peter Schmidt

Scent classification:

Aromatic

Top notes:

iced mint,

Heart notes:

basil, coriander, freesia,

Base notes:

cashmeran and patchouli.

Recommended use:

Day, Evening

Seasons:

Spring, Summer, Autumn, Winter

Country of origin:

The United Kingdom

EAN:

0737052714028

Packing:

new in a designer box, original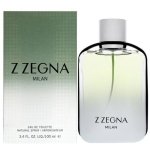 170,00 PLN
You save 14.00 PLN