Mercedes-Benz Man Woda toaletowa 100 ml
Mercedes-Benz Man to ponadczasowa elegancja, silna osobowość  i odważna, dyskretna męska postawa.
Męskie perfumy z kultową nazwą marki o unikalnej projekcji kompozycji zawsze sprawią, że poczujesz się wyjątkowo. Wysokiej klasy kompozycja, która przyciąga uwagę i uzależnia. Sprawia, że obok tych perfum nie przejdziesz obojętnie, bo to jest właśnie siła, luksus i pasja Mercedes-Benz Man.
Aromatyczną kompozycję zapachową otwierają intensywne nasiona ambrette z akcentem soczystej gruszki. Przynoszą świeżość i rozbudzają zmysły. Balsamiczne liście cedru i różanego geranium wypełniają bukiet zapachowy, uosabiają męską elegancję i wyrafinowany smak. Głęboka, drzewna baza oparta na tropikalnym drewnie palisander i ziemnym mchu dębowym podkreśla męską indywidualność i wyzwala najszlachetniejsze cechy mężczyzny.
Promocja perfum Mercedes-Benz Man Eau de Toilette miała miejsce w 2015 roku. Kompozycję zapachową wykreował francuski mistrz perfumiarstwa Olivier Cresp.
Flakon perfum ozdobiony logotypem marki Mercedes-Benz stanowi doskonałe uzupełnienie dla mężczyzn, którzy wybierają i chcą, aby ich woda toaletowa była tak luksusowa jak ich samochód.
Zapach rekomendowany na co dzień, nie tylko do garnituru. Zawsze pozostawi dobre wrażenie.
Nuty zapachowe:
nuta głowy – ambrette, gruszka,
nuta serca – cedr, geranium,
nuta bazy – mech dębowy i palisander.
Year Introduced:

2016

Design House:

Mercedes-Benz

Line:

Mercedes-Benz Man

Category:

Men's Perfume

Concentration:

Eau de Toilette

Quantity:

100 ml/3.4 oz

Fragrance gender:

for Men

Perfumer:

Olivier Cresp

Scent classification:

Aromatic

Top notes:

ambrette seeds, pear,

Heart notes:

cedar, geranium,

Base notes:

oakmoss and palisander rosewood.

Recommended use:

Day, Evening

Seasons:

Spring, Summer, Autumn

Country of origin:

France

EAN:

3595471061010

Packing:

new in a designer box, original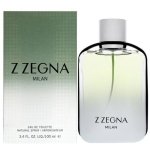 170,00 PLN
You save 14.00 PLN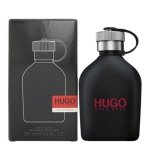 178,00 PLN
You save 14.00 PLN