Paco Rabanne Invictus Woda toaletowa 100 ml - Tester
Świeży, sportowy i zmysłowy Paco Rabanne Invictus Eau de Toilette to perfumy dla mężczyzny dynamicznego, zwycięzcy, który jest gotowy dać z siebie wszystko, aby wygrać.
Invictus, z łac. niezwyciężony, niepokonany, reprezentuje siłę, dynamizm, energię i trofeum. Uosabia ideał współczesnego człowieka w postaci niezwykłego sportowca, silnego, odważnego i niezwykle męskiego. Paco Rabanne Invictus to bohater, ideał mężczyzny zyskujący szacunek i uznanie.

Zmysłowa kompozycja zapachowa Paco Rabanne Invictus wyróżnia się kontrastem oryginalnej nuty świeżości na tle niezwykle wyrazistej, pikantnej i drzewnej głębi. Najpierw wybucha orzeźwiającymi nutami skórki gorzkiego grejpfruta i słodkiej mandarynki w otoczeniu akordów morskich. Następnie stopniowo przechodzi w ostry aromat liścia laurowego w akompaniamencie subtelnego jaśminu. Charyzmatyczne nuty drewna gwajakowego, paczuli i mchu dębowego nadają kompozycji zmysłowej głębi, a akordy bursztynu sprawiają, że jest to zapach dla prawdziwych zwycięzców.

Drzewno – wodne perfumy Invictus marki Paco Rabanne ukazały się na rynku w lipcu 2013 roku, zyskały wielu zwolenników na całym świecie i do dzisiaj cieszą się niesłabnącą popularnością. Mistrzowskie dzieło sztuki perfumeryjnej wykreował zespół sławnych perfumiarzy Véronique Nyberg, Anne Flipo, Olivier Polge i Dominique Ropion.
Flakon perfum w formie trofeum zaprojektował Cédric Ragot. Puchar, jako symbol zwycięstwa i chwały, wykonany z litego szkła oraz metalu przyciąga spojrzenie i doskonale pasuje do heroicznego charakteru perfum. Logo w postaci skrzydeł zwycięstwa oraz styl czcionki nawiązują do antycznych półbogów. Skrzydła wymodelowane na kształt lauru, zaszczytnej nagrody dla zwycięzcy, dodają Paco Rabanne Invictus siły i mocy. Kolorystyka flakonu w tonacji metalicznej nawiązuje do antycznych posągów i medali wręczanych bohaterom. 
Twarzą kampanii reklamowej jest australijski sportowiec Nicka Youngquest. Spoty reklamowe oraz podkład muzyczny skomponowany przez Kanye Omari West doskonale przekazuje przesłanie perfum i podkreśla współczesny obraz zwycięzcy Invictus.
Zapach rekomendowany na ciepłe dni, na każdą okazję.
Nuty zapachowe:
nuta głowy – grejpfrut, mandarynka, nuty morskie,
nuta serca – jaśmin, liść laurowy,
nuta bazy – bursztyn, drzewo gwajakowe, mech dębowy i paczula.
Year Introduced:

2013

Design House:

Paco Rabanne

Line:

Invictus

Category:

Men's Perfume

Concentration:

Eau de Toilette

Quantity:

100 ml/3.4 oz

Fragrance gender:

for Men

Perfumer:

Véronique Nyberg, Anne Flipo, Dominique Ropion, Olivier Polge

Flacon Designer:

Cédric Ragot

Scent classification:

Woody Aquatic

Top notes:

grapefruit, mandarin, marine notes,

Heart notes:

bay leaf, jasmine,

Base notes:

ambergris, guaiac wood, oakmoss and patchouli.

Recommended use:

Day, Evening

Seasons:

Spring, Summer, Autumn

Country of origin:

France

EAN:

3349668515677

Packing:

tester, product packaged in a white box, no foil

Additional information:

Tester means that the perfume was manufactured by the designer for promotional purposes only.
Customers who bought this product also purchased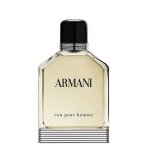 249,00 PLN
You save 19.00 PLN