Trussardi Uomo The Red Woda toaletowa 50 ml
Trussardi Uomo The Red Eau de Toilette to perfumy, które przypadną do gustu mężczyznom ceniącym wyważoną elegancję i klasykę.
Trussardi Uomo The Red dzięki drzewnym, korzennym i kwiatowym nutom pozostawiają po sobie trwały ślad. Ich zuchwałość związana jest z wonią cytryny, gałki muszkatołowej, galbanum i koniakiem, który w pierwszym takcie mocno stymuluje zmysły. Intensywny aromat geranium, liścia fiołka i szałwii, przeplatający się w wielu perfumach od Trussardiego, wyznacza nowy kierunek uzależnienia, intryguje z finezją i mistrzowska pasją. W głębi kompozycji fasolka Tonka, słoneczna paczula i zmysłowa skóra pobudzają zmysły, nastrajają pozytywnie, pomagają stawić czoła nowym wyzwaniom każdego dnia.
Aromatyczno – fougere Trussardi Uomo The Red ukazały się na rynku w 2016 roku. Twórcą kompozycji zapachowej jest Aurélien Guichard.
Perfumy zamknięte w modnym kolorze morello, w klasycznym flakonie charakterystycznym dla Domu Mody Trussardi, oddają włoski styl i elegancję. Rubinowy flakon otacza opaska z czarnego zamaku. Zatyczka ozdobiona jest emblematem firmy Trussardi. Złote litery wypisane na flakonie z nazwą perfum Trussardi Uomo The Red doskonale odbijają się na tafli transparentnego szkła.
Perfumy rekomendowane na co dzień, na chłodne dni i wieczory.
Nuty zapachowe:
nuta głowy – cytryna, galbanum, gałka muszkatołowa, koniak,
nuta serca – geranium, liść fiołka, szałwia muszkatołowa,
nuta bazy – fasolka Tonka, paczula i skóra.
Year Introduced:

2016

Design House:

Trussardi

Line:

Trussardi Uomo The Red

Category:

Men's Perfume

Concentration:

Eau de Toilette

Quantity:

50 ml/1.7 oz

Fragrance gender:

for Men

Perfumer:

Aurélien Guichard

Scent classification:

Aromatic Fougere

Top notes:

cognac, galbanum, lemon, nutmeg,

Heart notes:

clary sage, geranium, violet leaf,

Base notes:

leather, patchouli and Tonka bean.

Recommended use:

Day, Evening

Seasons:

Spring, Autumn, Winter

Country of origin:

Italy

EAN:

8011530015206

Packing:

new in a designer box, original
Customers who bought this product also purchased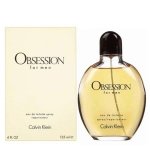 102,00 PLN
You save 9.00 PLN